[ad_1]
For most people, belts are not part of their daily rotation, so it's easy to forget about them. Especially in the summer, when we're constantly looking for ways to add intrigue to our outfits without overheating under multiple layers, belts provide a welcome solution. In addition, they often allow the proportions of an outfit to be changed with the simple addition of an accessory. Whether leather or woven, thick or thin, a belt can be worn in its designated place – through your belt loops – or can be used to create a waist over a more boxer top or dress. But why stop there? Anything can be a belt. Under a scarf, rope or chain so that the classic accessory serves the exact same purpose in an unexpected way. Below, we've rounded up three new sets to inspire you to add a belt to your mix of accessories.
Scarf + Leather skirt + Tank top
Right photo: Courtesy of Instagram /@sandrasembourg
A belt does not have to be a belt. Be resourceful and reuse a printed silk scarf as a waist accessory to break up the heavier black dividers.
Shorts + Shirts + Loafers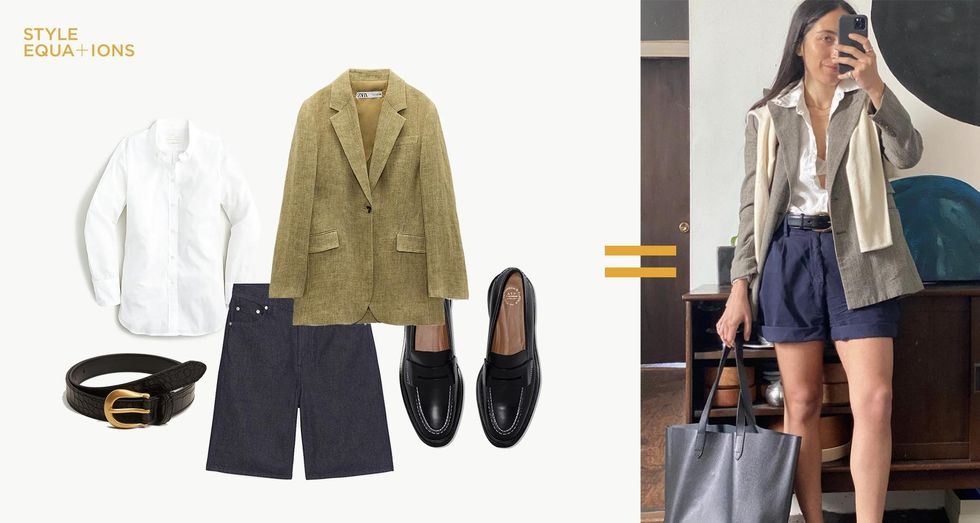 Right photo: Courtesy of Instagram /@alexisbadiyi
Every piece here is pretty straightforward, it's the layering that makes it interesting. While it's still warm, opt for light sheets to prevent your clothes from feeling too heavy.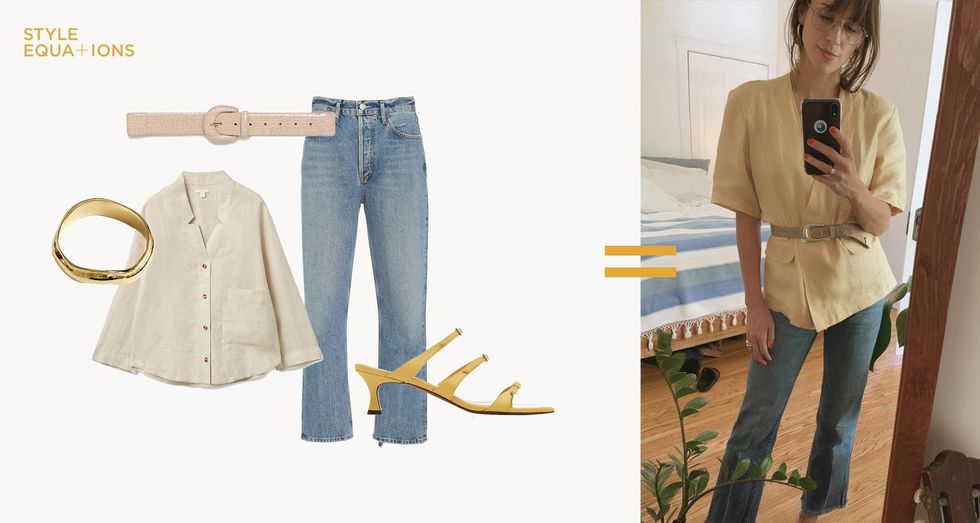 Right photo: Courtesy of Instagram /@breanna_warner
For a look like this, use your belt to breathe new life into a shirt or jacket by wrapping it around first and then pulling it tight at the waist. Keep your color scheme muted alongside some slightly washed denim and a few gold accessories.

[ad_2]